Ecommerce Fulfillment & Last Mile
Ecommerce Fulfilment & Last Mile
We pioneered the launch of the FairPrice online platform in 2002 for supermarket retailers in Singapore. Our e-Commerce service covers a full suite of good user experience, encompassing services from ordering receiving all the way to last mile delivery directly to our business-to-consumer (B2C) consumers' addresses.
Our Ecommerce & Last Mile Services
Fulfillment & Last Mile Delivery
Our fulfillment centre is equipped with a shuttle system for dynamic storage, programmed to move and arrange small loads based on distribution time and zone. This order consolidation technology, coupled with our transport management system for last mile, and a reliable delivery fleet ensure that customers receive their orders on time and in full.
Fulfillment & Last Mile Delivery
Multi-temp Storage & Piece Picking
With an automated goods-to-man storage system, the utilisation of robotics help to provide high-density storage, optimisation of manpower and a productivity boost in operations. Our operation is four times faster compared to Radio Frequency (RF)-assisted picking. The facility is also built with multi-temperature zones to handle and consolidate orders of different product temperatures and pick and pack categories into a single delivery order for retail consumers or business. Our goods-to-man technology set up consists of bins that can be configured to different product weights and sizes to better improve efficiency in the flow of goods and offer greater flexibility.
Multi-temp Storage & Piece Picking
Explore Other Logistics Services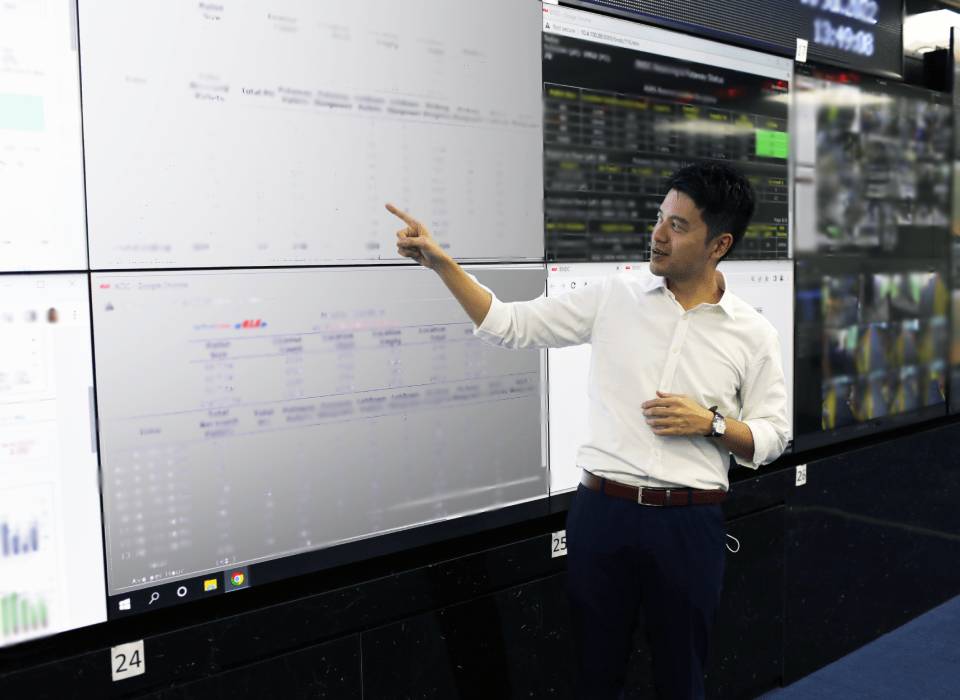 We improve planning efficiency and identify choke points through end-to-end supply chain analytics.