FairPrice Group Supply Chain takes pride in providing top-notch warehousing services and comprehensive supply chain solutions. Our strategically located warehouses in Singapore cover over 1.2 million sq. ft., catering to diverse product classes and logistics needs. Our advanced Warehouse Management System ensures efficient fulfillment operations. Trust us for tailored warehousing services and optimized supply chain solutions that meet your specific needs. Experience the benefits of our state-of-the-art facilities and operational expertise.
Square Feet of
Warehousing Space
FairPrice Group Supply Chain provides comprehensive warehousing services and tailored supply chain solutions. Our state-of-the-art facilities offer advanced automation, including an auto store warehouse and automated sortation distribution center. With these cutting-edge capabilities, we optimise storage, sorting, and distribution processes, ensuring seamless and efficient supply chain management. Trust us for innovative solutions that enhance your logistics operations and drive operational excellence.
Other Value Added Services
To ensure seamless warehouse operations and experience, we provide value-added services such as inventory management, kitting, labeling, sorting, picking & packaging (in pieces, cartons and pallets), assembly, consolidation, co-packing, cross docking, inspection, pallet exchange, record retention, and disposal.
Other Value Added Services
Auto Store Warehouse
With an automated goods-to-man storage system, the utilisation of robotics help to provide high-density storage, optimization of manpower and a productivity boost in operations. The high density storage system consists of bins that can be configured to different product weights and sizes to better improve efficiency in the flow of goods and offer greater flexibility.
Auto Store Warehouse
Automated Sortation Distribution Centre (MHS)
This is one of our material handling solutions (MHS) that utilises a high-speed conveyor belt with automatic sortation system that can handle cartons of various sizes. The system consolidates orders from individual stores into bulk batches and then indicates on the lighting panel the number of cartons required, using a paperless Pick-to-Light technology. It then allocates the items for distribution to individual stores, resulting in higher efficiency and reduced manual labour.
Automated Sortation Distribution Centre (MHS)
Explore Other Logistics Services
FairPrice Group Supply Chain provides exceptional warehousing services, supply chain solutions, and a range of other logistics services to meet diverse needs. We excel in reverse logistics, e-commerce fulfillment, last mile delivery, cold chain management, transportation, and distribution. We also offer expertise in customs clearance, ensuring smooth movement of goods. Trust us for comprehensive logistics services that cover every aspect of your supply chain.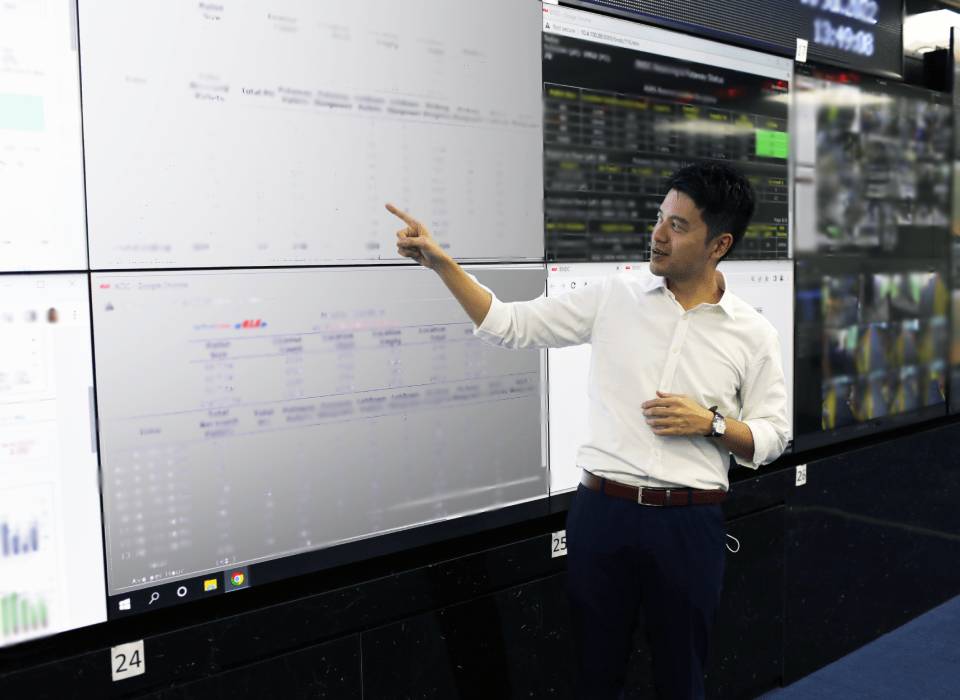 We improve planning efficiency and identify choke points through end-to-end supply chain analytics.